And we're back! Happy New Year!
I've been playing a lot of basketball over break. As a former D1 basketball player, that comes with some reflection about my own competitive nature. But it's also come with some curiosity about how this "competition" narrative really works within our Camden education system. With the new Camden Enrollment System opening up, the district is facing a distinct challenge. It's created a new system (relatively – similar to universal enrollment that emphasizes competition in New Orleans or Newark) that pits schools against one another in the attempt to attract students. The stakes are high, because there are obviously more schools and seats approved than will be needed, meaning down the line those schools that struggle to attract students will close. In the midst of this, the District has a difficult choice to make. Is it an advocate and representative for the Camden School District schools which are engaged in this competition? Or is it a referee, leaving these schools to compete on their own? And if it's a referee, can it keep its thumb off the scale?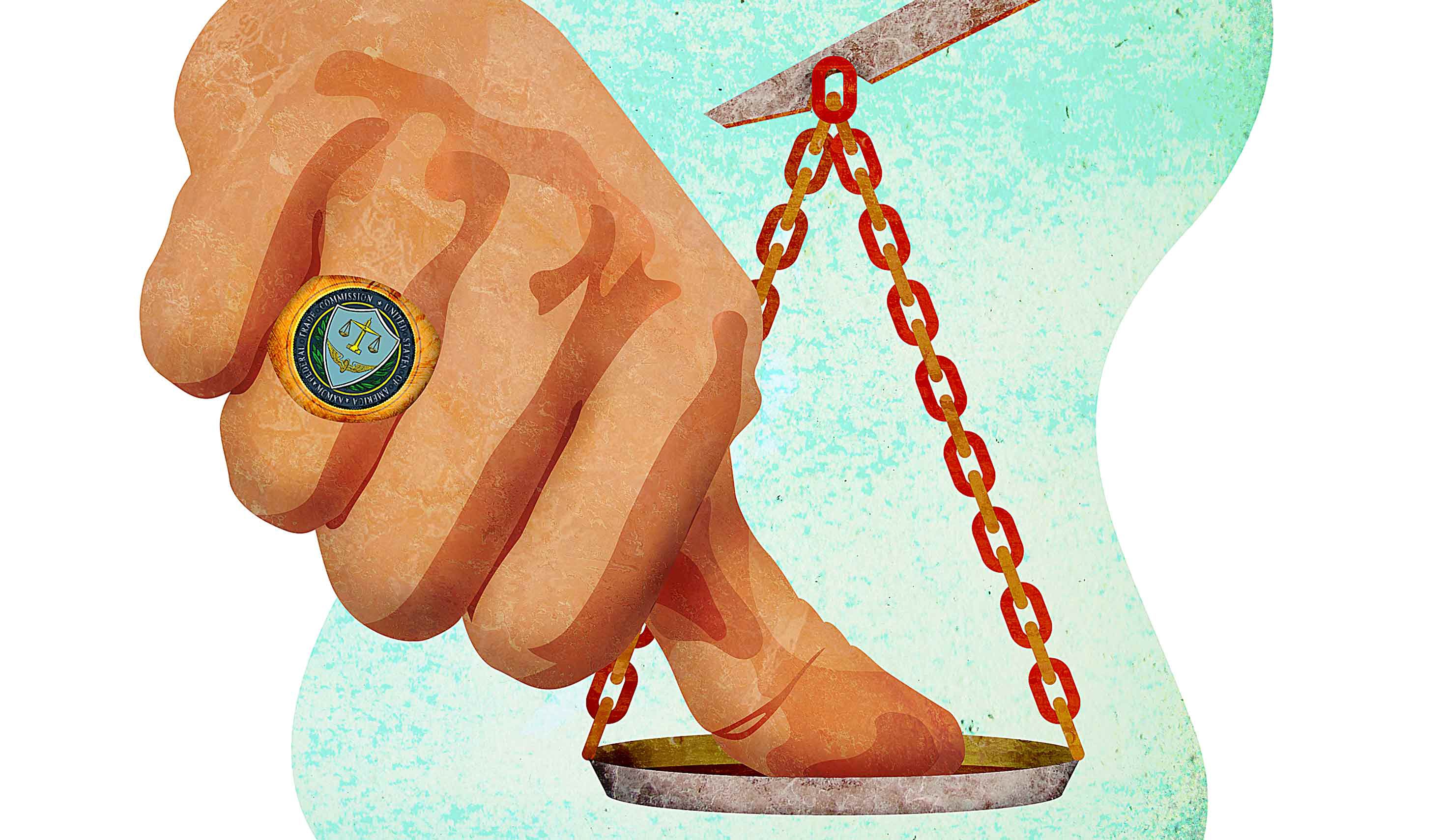 I've been watching this competition up close. As a Camden resident, I'm routinely getting fliers offering open houses from charter schools (none from our traditional public schools — I'll come back to that). My social media accounts are targets for ads of the same, with some offering small gift cards for attendance (but none from the School District, or individual district schools).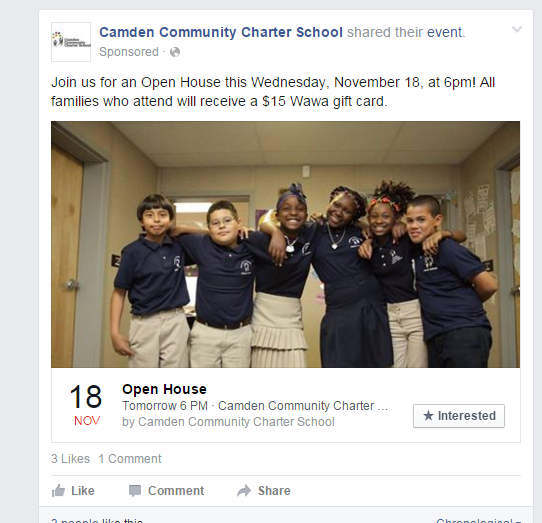 To the District's credit, they've acknowledged that district schools are at a disadvantage when it comes to this competition and allocated a small amount of money for schools to create a recruitment video and increase social media presence. I expected to hear some frustration at this, but at one school I asked I heard excitement — they felt for so long they were unable to trumpet their accomplishments that they appreciated these resources to do so, even if they felt disappointment that the district wasn't standing up for them directly and ultimately feel the district will promote an expansion of charters and Renaissance schools. 
Therein lie the bigger, systematic questions about the District's role in a competitive enrollment system. It's clear from the public relations of schools in the charter and Renaissance sector that their entire organizations are built to promote and support their product. It's equally clear that this is not what the Camden School District does with district schools. It is impossible to imagine a charter management organization standing up at a public meeting and promoting that a renaissance school be turned over to the district. But last spring the Camden School District had no problem standing up and advising parents that the best option was to convert Camden District Schools into Renaissance Schools. 
This is at the heart of the "false competition" between schools in Camden. On one side are charters which advocate, and sometimes exaggerate, their prowess. They are fierce about protecting their schools and expanding their models. The Camden School District is not. The higher level district staff largely comes from the reform community which is skeptical of traditional public schools. Teachers, principals and administrators at schools don't have an infrastructure behind them to promote their accomplishments and attract students. Instead, they have an organization behind them controlled by a state office that prefers charters and Renaissance schools to traditional public schools. In another universe, one that truly believed in fair competition, advocates of traditional public education would be running the Camden School District. They'd be proudly promoting their schools, sticking up for them, and fighting like hell when they were at risk of being taken over (just like any charter management organization would). But we don't live in that world. 
Instead, we live in a world where the Camden School District plays the role of being the "referee" of this system, while individual schools are left to attract students on their own. Their role is to ensure that the system is fair, not promote the schools they run on a day-to-day basis.
There is plenty of evidence that anyone playing in this competition should be shocked at the rules: I've highlighted before the absurdity of only supporting modern buildings for new schools, or the potential trouble with backfilling or attrition rules being different for different schools (or, for those more entrenched in the charter sector, the different in per-student payments between charters and renaissance schools). But, the players in this game know the refereeing isn't so hot either. In my previous post on the Camden Enrollment System (which was cautiously optimistic), I highlighted the heartbreak of a local activist who couldn't believe that a single class of 8th graders at a Mastery Middle School was considered enough "demand" to open a new high school (tangent: now Mastery is opening a high school and Democracy Prep already has, how many high schools can Camden support?). If this was an objective bar, is there any doubt that similar demand for keeping open some of the closed schools (particularly McGrath, which had a parental protest, quite a few parental signatures, and relatively good test scores) existed? 
We're in Baldwin's Run letting families know the new public school application is now LIVE! pic.twitter.com/JAPOmYFjAa

— CamdenEnrollment (@CmdnEnrollment) January 5, 2016
As a competitor, I understand the frustration of playing in such a system. It's like playing for a coach who recruits for the other team. It must be hard to see a superintendent actively out promoting a system of choice, then watch him recommend other schools, not the ones he is in charge of. How disheartening to see fliers for other schools, such as KIPP or Camden Community Charter School, and know that your bosses won't promote your school to the public, but will actively recruit other schools to replace yours if your enrollment is low. How profoundly uncompetitive to set up such an unequal system, then claim that traditional public schools need to be closed and converted when the administration never intended to defend the schools it was running. 
This is my fear with the new Camden Enrollment System. It's just another way for a group of unelected administrators to put their thumb on the scale, while claiming the merits of competition.